It is now a statutory obligation (laid out in law) that Early Years Settings follow the good practices that are laid out within the EYFS, which affects everything that we do, day-to-day, within settings that children aged from birth to five attend.
It sets out: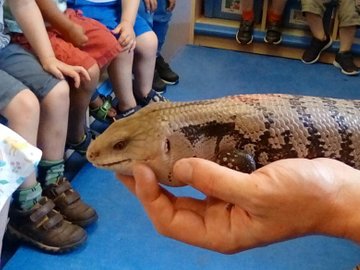 The legal welfare requirements that everyone registered to look after children must follow to keep your child safe and promote their welfare
The 7 areas of learning and development which guide professionals' engagement with your child's play and activities as they learn new skills and knowledge

Assessments that will tell you about your child's progress through the EYFS

Expected levels that your child should reach at age 5, usually the end of the reception year; these expectations are called the "Early Learning Goals (ELGs)"
Source: Parent's Guide to the Early Years Foundation Stage Framework.
It isn't by accident that the word "foundation" is incorporated within title of The Early Years Foundation Stage, as we (everyone surrounding each child – parents/grandparents/friends/early years practitioners) are building foundations, like a house, on which children's future learning is built. Unlike school curriculums that children follow later in their educational careers, we are very much looking at the "whole child" and at each individual's "global skills".
Individuals never learn as fast or as much as they do within their foundation years. It is said that as much as 80% of your lifetimes learning is completed before the end of your fifth year! Children learn best from first hand experiences in which they play an active part. When children are interested in what they are learning; when they are having fun; when they are animated and focused – they are LEARNING. Opportunities can be planned or unplanned.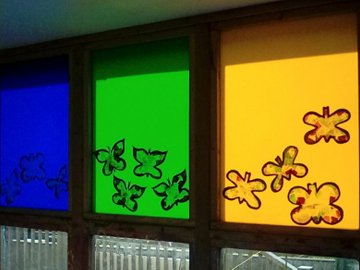 It is recommended that children PLAY. Children learn at their fastest when they are enjoying themselves or enjoying the challenge of learning new skills - which is why we endeavour to provide children who attend The Kennford Playbox, with the best learning environment possible, and plan experiences that will be interesting or are based on, and extend, children's own interests.
Pre-school children often dip in and out of different areas and levels of the curriculum as they embed skills and frequently revisit areas that they are practicing or just enjoy.
We use observation techniques to identify possible opportunities for development for each child. You can follow your child's learning observations via their online journal 'Tapestry' which the staff post regularly. We also communicate with parents and carers to form a two-way relationship to support the learning and development for each child.
All our past parents have valued the children's learning journeys as a precious memento of their child's pre-school years. You are welcome to view your child's learning journey by appointment.
Anna Knapton, Manager.
Characteristics of Effective Learning
Playing & Exploring
Active Learning
Creating and Thinking Critically
Prime Areas of Learning
Communication and Language

Physical Development

Personal, Social and Emotional Development
Specific Areas of Learning
Literacy
Maths
Understanding the World
Expressive Arts and Design
EYFS 2021